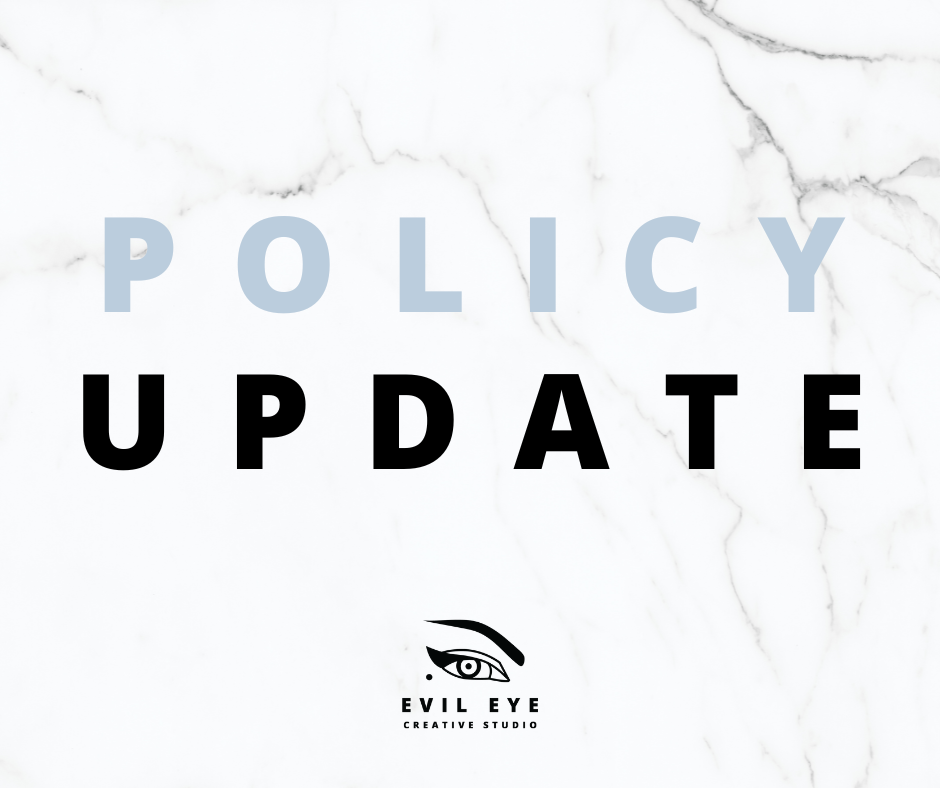 by Hailey Winkleman
Thanks to our amazing clients, EECS has grown immensely over the past year! To keep up with that growth, we will be implementing several new policies starting January 1, 2023. We appreciate your patience as we do our best to create clear expectations and give every customer the best possible experience.
Thank you to everyone who has supported us by contracting design work, attending our events, or ordering t-shirts and other print products from us. We are truly grateful for our community and the wonderful projects we've been able to take part in – and we look forward to many more!
If you have any questions, please do not hesitate to reach out. These policies are subject to change as we learn and grow; we want to make projects run smoothly for all parties involved.