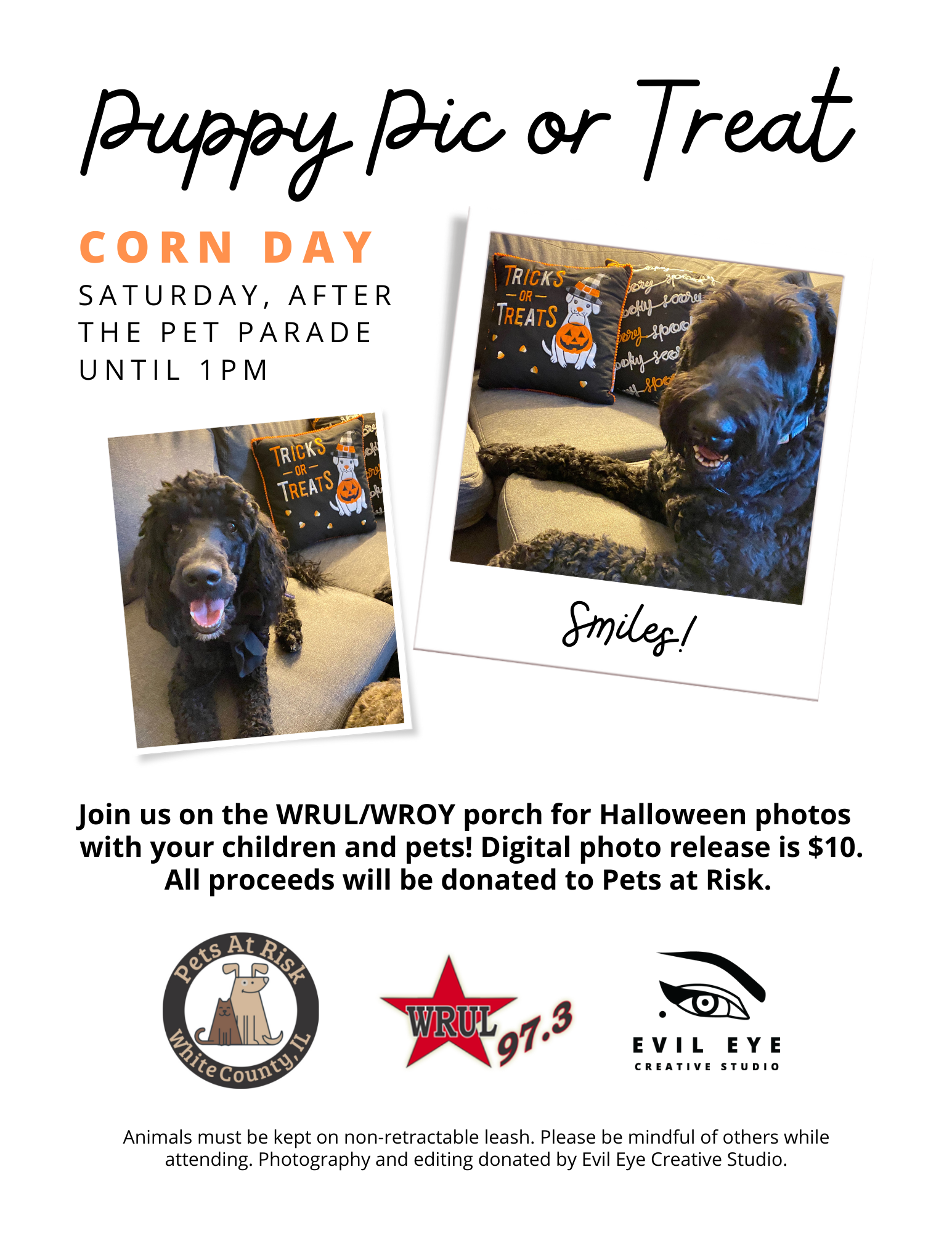 Puppy Pic or Treat - Corn Day 2022
Evil Eye Creative Studio is once again partnering with WRUL/WROY to put on a fundraiser for Pets at Risk! We will be set up right after the Corn Day Pet Parade on Saturday, October 8, 2022, taking photos of your children and pets on a Halloween set. Photos will be $10 will ALL proceeds going to Pets at Risk. We will be at the photo area until 1pm.
Animals must be kept on non-retractable leash. Please be mindful of others while attending. Photography and editing donated by Evil Eye Creative Studio.