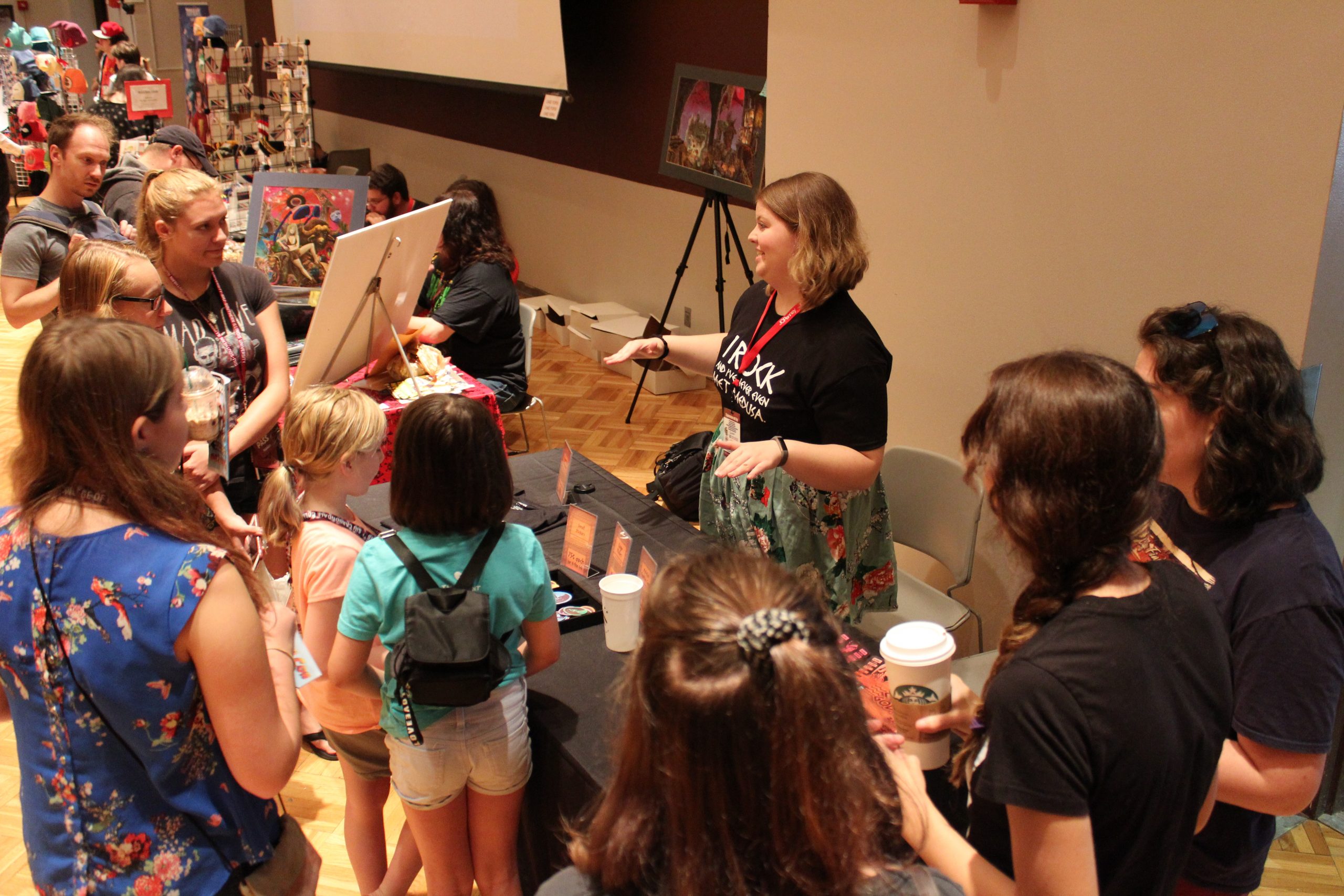 by Hailey Winkleman
September 30, 2019 – Carbondale, IL – Saluki Con 2019 has come to a close, but I had a fantastic time promoting Good Gods! there. I got to meet all ages of players and find backers for the Kickstarter – 22, to be exact!
I'm so grateful to Nathan Bonner and the entire Saluki Con team for organizing this amazing event each year and for making me a part; to Vamsi Manne and the SIU Student Center team for helping me get a spot; and to YOU if you came to see me!
If you missed me at Saluki Con, don't despair but keep an eye out – I have some more appearances planned for Good Gods! this month to coincide with the Kickstarter campaign, including:
October 17 @ 6PM – Castle Perilous
October 21 @ 7PM – Cosplay Club (SIU Students Only)
October 25 @ 6PM – RSS Game Night (SIU Students Only)
October 27 @ 1PM – Castle Perilous
TBD – Demos at RnD Collectibles
If you'd like to set up a game night with Good Gods!, please reach out to me through my Facebook page. Don't forget to support the Kickstarter as well at www.goodgods.info.